We are now able to have in-person outside Sunday School for our children.  We will meet on the outside patio during the morning adult worship service starting at 10:00 am.  The COVID-19 state regulations for childcare will be followed.  Masks are required for children and adults.
Here are the schedules:
In-person Outside Sunday School:
Preschool and Grade School Classes are available
10:00 am – 11:00 am
Virtual Sunday School Program
10 AM – 10:10 am – Music with Nathan
10:10 am – 10:20 am Preschool with Ollie
10:20 am – 11:00 am am Grade School
If you would like to join the virtual program, please leave us a message at [email protected] and we will contact you with the link to the meeting.
 If you would like to view the videos for the children lesson for May 9, 2021, please use the link below:
In-person Sunday School  on  April 18, , 2021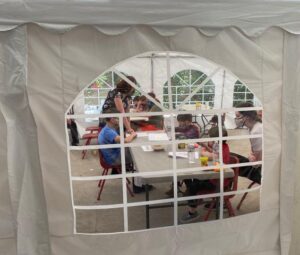 Virtual Sunday School, April 25, 2021